There were days when floppy disks are used to store any data but with the change in time several new technologies have come and the amount of data that needs to be started has also increased. Over the last decade, cloud computing is becoming very relevant and several organizations and individuals are giving attention to it (Varghese et al., 2018). Cloud computing is basically an online storage platform where bulk amounts of data or information can be stored. According to several business models, this service and features of cloud computing are used, and this service is provided by different providers (Langmead, 2018).
Several IT needs are identified, and most of them can be met through cloud services. The on-demand availability, information technology capabilities, elasticity, and efficiency of cloud computing services are the plus points that drive organizations to adopt it. This is the smart solution for any enterprise to opt for cloud computing to handle any number of internal or external data.
Cloud computing services have three main service models,
Infrastructure as a service: A set of virtualized resources of computing is provided to the customers by the service providers under this model. On these virtual resources, running and maintaining the operating system and the software applications are the responsibility of the customer. Servers, storage, bandwidth, etc. are provided in this computing environment of the cloud.
Platform as a service: System software and computing resources both are provided by the providers in PaaS. The operating system that is used under this service is always provided by the service providers. In hardware resources and in OS, customers get very little accessibility. Java 2 run time, Web 2 application runtime, Middleware, and developer tools are provided as services to the customer of PaaS.
Software as a service: In this service model, application software, operating system, and virtual resources all are provided by the providers. Gmail, ERP, HP, etc. are several services provided in the SaaS environment.
Types of Cloud computing:
Three main types of cloud computing are:
Public cloud: On pay per user basis this service is provided by the providers and for the general public over the internet, cloud services are available. For the storage, CPU cycle, or bandwidth that any customer consumes, payment needs to be done basis per usage in sold on-demand choice of public cloud and it can also be free. Expensive costs can also be saved by using the public cloud.
Private cloud: This is very much trustworthy and by one enterprise resources are exclusively operated (Tavbulatova et al., 2020). Instead of the general public, the facility of a private cloud is provided either over a private internal network or the internet. In this kind of computing infrastructure, users will be able to get the facility of additional customization and control.
Hybrid cloud: More than two public or private cloud components are present, and this cloud infrastructure is a combination. The facility of sharing information and application between private and public clouds is available in hybrid cloud infrastructure. The seamless scaling ability of the on-premises infrastructure is the main plus point of a hybrid cloud.
List of Top 10 Cloud Service Providers:
Amazon Web Services (AWS)
Microsoft Azure
Google Cloud
IBM Cloud
Oracle Cloud Infrastructure
Alibaba Cloud
Salesforce
SAP
Rackspace Cloud
VMWare
Other Cloud Service Providers:
Verizon Cloud
Dell Cloud
Digital Ocean
Kamatera
Adobe
Linode
Serverspace
Cloudways
LiquidWeb
SiteGround
CloudSigma
Red Hat
MassiveGrid
Navisite
Pivotal
1. Amazon Web Services (AWS)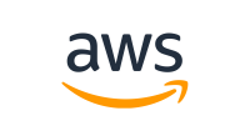 With the aim of providing APIs and cloud computing platforms to governments, organizations, and individuals on demand, this service was introduced by Amazon. The mixture of all services of cloud computing is provided by Amazon Web Services which also offers database storage, compute power, and content delivery services. A dominant 33% of IaaS and PaaS is owned by Amazon Web Services as per the data of 2017. AWS promotes its service by saying that instead of creating any physical server farm, getting large-scale capacity for computing at a very cheap price (Hashemipour, 2020). Tools for the Internet of Things are also provided as a service by AWS. Few services and tools were provided in the beginning after its launch in 2002 but with the offerings of Amazon S3 cloud storage, EC2, and SQS AWS re-launched in the year 2006.
Features:
It has the ability to manage multiple dictionary data hierarchies and a relationship management facility is also available.
2. Microsoft Azure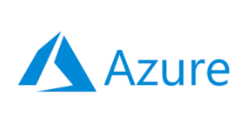 This is a product of Microsoft and is commonly known as Azure which promises to give the service of cloud computing. Through the Microsoft-managed data centers, test, deployment, development, and management of the applications are done. In the year of 2008, Microsoft Azure was first announced but this particular name was given in 2014. For the several IT solutions of the organizations, there are approximately 200 products and services of a cloud designed in the Azure cloud platform. Security and privacy are its main USP and as it comes under a brand name like Microsoft, customers automatically trust this service. Azure charges very less whereas popular names like AWS charges five times more than this.
Features:
Managed NoSQL and SQL data services are provided by Microsoft Azure along with in-built assistance for getting insight from the data (Kotas, 2018).
User accounts can be managed easily and the existing directories of on-premises can be synchronized.
3. Google Cloud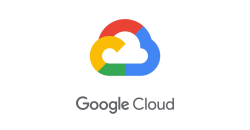 The Cloud computing services of Google are known as the Google cloud platforms and this is also used by its end-user products like Gmail and YouTube. Services like machine learning, data analytics, and storage are offered by Google cloud along with computing (Hussain, 2018). The bank account information or credit card details are required at the time of signing into this service. The very first cloud computing service was launched in the market in 2008 with the name of App Engine but from 2011 multiple cloud services were included and generally, the service was available. Several environments like platform as a service, infrastructure as a service, and serverless computing are provided by the platform of Google cloud. Google workspace and public cloud infrastructure are included with the Google cloud platform.
Features:
The developer experience that is provided by the google cloud is very simplified and intuitive.
No use no pay feature is available, and billing is done as per the execution time of the function that is used by the user.
4. IBM Cloud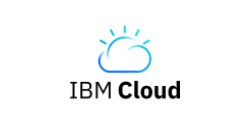 The IT company is known as IBM, and a set of services of cloud computing is offered which is known as IBM cloud. PaaS and IaaS are combined in this cloud service. Mainly the small organizations and development teams are supported by this service with its scalability and large business organizations are also potential customers of IBM Cloud (Cash et al., 2016). Around the world, across data centers, IBM Cloud is deployed. Over one hundred and ninety cloud services are listed with IBM. In the year 2013 with the accusation of SoftLayer IBM started offering the very first cloud service with infrastructure as a service offering but, in the year 2017, the entire portfolio of cloud was gained and named IBM Cloud.
Features:
Strategic value, efficiency, and flexibility are the main key feature of IBM's cloud service.
From any device which is virtually inter-connected, data and applications that are cloud-based can be accessed.
If the hardware device gets damaged or failure occurs, data loss will not take place.
5. Oracle Cloud Infrastructure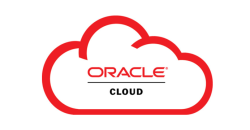 Through a network of Oracle-managed data centers, which are globally distributed, storage, servers, networks, services, and applications are provided by Oracle Corporation. This is mainly known as Oracle Cloud and on-demand services to be provisioned over the internet. SaaS, PaaS, IaaS, and DaaS all are provided by the infrastructure of Oracle Cloud (Jakóbczyk, 2020). For the purpose of extending, deploying, and integrating applications in the cloud these services are used. A variety of program languages and third-party systems and software are supported by this platform of cloud service. An off-premises solution base was introduced in the year 2004 in the name of oracle Outsourcing. Cloud computing was bemoaned in the year 2008 and done by its CEO named Larry Ellison.
Features:
A new autonomous database along with self-repairing services is offered to the customers of Oracle Cloud Infrastructure.
More time can be given to making the applications for the enterprise and less time will be required for coding.
6. Alibaba Cloud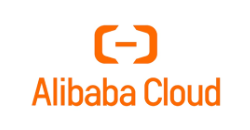 Aliyun is another name for Alibaba Cloud and it is mainly a Chinese company for cloud computing services. This is also an Alibaba group's subsidiary, and this provides the service to the organizations that runs online businesses and to the e-commerce ecosystem that is owned by Alibaba. The registered headquarter of this cloud computing provider is located in Singapore and they also have the license for international operations. Relational databases, Big-Data processing, Content delivery network, etc. are available on a pay-as-you-go basis for all offerings of Alibaba Cloud. In China, this is considered the biggest cloud computing company and in 63 different zones in 21 regions of the world data centers are operated. In the year 2009, it was launched.
Features:
The importance of cybersecurity and vulnerability is considered by the Alibaba cloud and extensive web security is provided.
This is the most reliable and trusted cloud computing company in China.
The hybrid capability of Alibaba Cloud is also a plus point.
7. Salesforce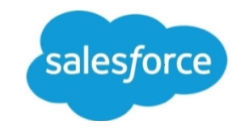 This is an American company that has headquarters in San Francisco and provides the service of cloud computing. A complimentary suite of applications for an organization that is aimed at customer service and customer relationship management is provided by Salesforce.com, inc. There are also offerings of analytics, application development, and marketing automation by this cloud-computing software. The employees of this organization are very satisfied, and Salesforce has also ranked six in the table of the best company for employees in 2020 and this employee survey was conducted by Fortune magazine. This company was formed in the year 1999 and at the present date, there are approximately 100000 customers.
Features:
More deals can be closed by using Salesforce with marketing tools, collaboration, and contact management.
The users can track their leads from click to close and overall management of leads is also possible.
The productivity of any organization that uses Salesforce is increased.
8. SAP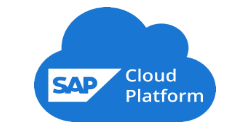 To manage customer relations and manage operations of the business by the enterprise software, a German multinational software corporation SAP is used. ERP software of this provider is the main attraction. On the basis of revenue, this software company is the largest in Europe and non-American while compared to other publicly-traded software companies around the globe, SAP is in the third position. By this SAP SE, SAP Cloud was developed, and it provides a platform as a service. To develop any new application SAP is used to manage secure cloud computing for existing applications. Integration of business processes and data is done by the SAP cloud platform which was launched in the year of 2012 under the name of the SAP HANA cloud platform.
Features:
Continuous availability is there for monitoring and optimizing processes with simplified IT operations.
With advanced analytics features, SAP Cloud offers a multi-model processing facility.
As per the needs, there is the availability of different application development tools.
9. Rackspace Cloud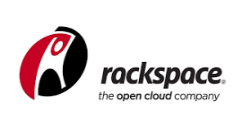 This is a US-based organization that provides services billed on utility computing and it is mainly a set of cloud computing products. Load balancer, backup, monitoring, virtual private server, and cloud storage are offered by Rackspace cloud to their potential customers on-demand (Shaik et al., 2018). The parent company is known as Rackspace and this cloud service was started in the year 2006 with the name of Mosso LLC. At that initial time, PaaS web hosting was available and that can be done on the infrastructure of IIS and LAMP. With the tag line "Mosso: The Hosting Cloud," it was relaunched in the starting of 2008 but after one year the branding name of Rackspace was started.
Features:
A flexible multi-cloud or hybrid configuration is available in the Rackspace cloud, through which users can connect to a dedicating hosting network.
By using the cloud service from this provider, more focus can be given to innovation.
10. VMWare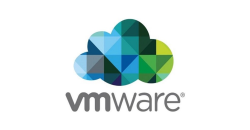 With the motivation of providing cloud service for any app and from any cloud, VMWare is working towards an evolution of cloud experience across the entire landscape of the cloud (Chao, 2017). Several VMware technologies are integrated to create the VMWare cloud as a complete stack. The technologies are integrated into one software-defined data center platform to deploy entirely in a hybrid cloud approach or in the public cloud. Virtualization services and software are provided along with cloud computing by this publicly traded American software company. VMWare, Inc. was founded in the year 1998, and in the year 2008 cloud computing business was initiated.
Features:
On any cloud, users can run, manage, build, and protect their every application.
The cost can be reduced with the model of cloud operating for all applications and across the clouds, resource management is also enabled for VMWare users.
On a single platform, traditional VM-based and modern container-based workloads can be managed.
Other Cloud Service Providers:
11. Verizon Cloud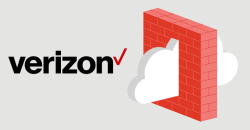 In the year 2012 Verizon enterprise solution was formed and this division provides services for networking, information technology, cloud computing, advanced communications, etc. In more than one hundred and fifty countries the service Verizon is available and also operates 200 data centers across twenty-two countries.
Features:
There is the scope of keeping any kind of file separately with password protection from other content in Verizon Cloud.
Searching and tagging opportunities are there to find files easily.
12. Dell Cloud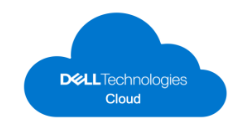 Dell Cloud platform is mainly powered by VMWare and this is also used for the purpose of cloud computing. Using traditional networking, server, and storage arrays, users can build cloud platforms with Dell technologies.
Features:
This is known as the finest and fastest hybrid cloud that is available in the market for deploying.
The monitoring facility is available through which the users can monitor the applications.
13. Digital Ocean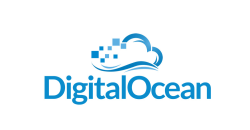 This is an American cloud infrastructure offering company that was founded in the year of 2011. The third-largest hosting organization in the world in the year 2018 was Digital ocean. The scaling facility of the applications that run in multiple systems, is provided by Digital Ocean (Sun et al., 2019).
Features:
AI and machine learning workloads along with hosted services is the main feature of Digital Ocean.
Control panel and API minimize the amount of work of the developers.
14. Kamatera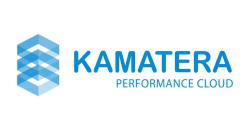 For organizations of any size, Kamatera is providing cloud infrastructure products, and it is known as a cloud service provider. There is a presence of 13 data centers across the globe and over 10 thousand clients.
Features:
There is the option for the users to use and drop off using the service while using Kamatera.
Support is offered 24 hours every day so the customers can get assistance for any issue anytime.
15. Adobe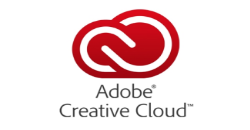 Adobe creative cloud is a part of Adobe Inc. this provides various features like web development, graphic design, video editing, some optional cloud services, etc. Software as a service is mainly provided by Adobe.
Features:
The entry cost for using this Adobe is low and the combo of Lightroom and Photoshop is provided.
The developers can manage extensions and they can also build on the platform created by Adobe.
16. Linode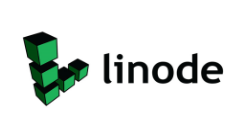 Simplification of cloud infrastructure is done by Linode with a faster and easier process. This is an American company for provides virtual private servers and for cloud hosting which was founded in 2013.
Features:
For Cloud computing, a flat pricing model was introduced by Linode and simple pricing is taken from the users.
The users can solve any kind of problem with several support tiers that are offered by Linode.
17. Server Space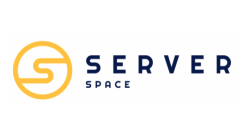 Rental service of Cloud information technology infrastructure is provided by Server space and the ability to deploy or configure virtual servers is also offered. This is mainly known as a Scottish company for cloud hosting, this has been recently sold to one US company named impart.
Features:
By Server space, cloud servers are given to their clients with lots of cost savings and on their own premises' clients can run the servers.
The users of this provider are allowed to choose the hardware as per their requirements.
18. Cloudways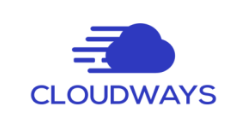 Platform as a service is basically provided by the company Cloudways and the applications that are hosted on cloud servers can be managed by using this service. WordPress hosting with cloud-based management is also provided with great functionality.
Features:
On different and multiple cloud servers the website of the clients is backed up through this platform.
A trial version of three days is also provided by which the users can make a decision about whether this service will be beneficial or not.
19. LiquidWeb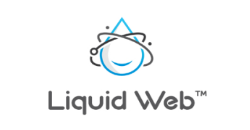 Fully managed web hosting and cloud hosting are provided by LiquidWeb which started in the year 1997. WordPress hosting is also a part of this service and all the sites can be managed in one place by this (Gallidabino, 2017).
Features:
High-quality support with quick speed is the main USP of this provider.
Security and performance make it the best hosting solution with zero hassle.
20. SiteGround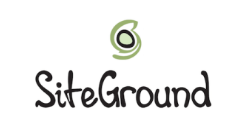 In 2004 in Bulgaria, this organization was founded with the aim of providing a web hosting facility. There are above two crores domains that are served by SiteGround on a worldwide basis. With domain and email hosting, shared hosting and enterprise solution is provided by this company.
Features:
Instant support with live chat is provided and the pricing is also low.
Supercacher technology is used by SiteGround. SSD hosting and PHP 7.3 hosting are available for the users of this provider.
21. CloudSigma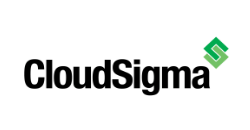 The combination of IaaS, SaaS, and PaaS is offered by the provider CloudSigma and full control with flexibility is aimed at the cloud environment. This service-providing organization was founded in 2009 in Switzerland. There are then cloud locations available in this application and it is a public cloud with the certification of ISO 27001.
Features:
In the CloudSigma Cloud storage allocation along with RAM and CPU is guaranteed.
Via Web console or API, full control is provided and there is also the availability of full disk encryption.
22. Red Hat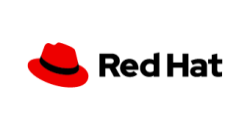 Opensource software products are offered to enterprises by this multinational software company situated in America. This organization was founded in 1993 and it became IBM's subsidiary in 2019 (Chatterjee). In the second phase of evolution in Red Hat, cloud offerings were included.
Features:
For different tasks like IT administration to operations and lines o business, one common interface is provided by the Red Hat cloud.
A private cloud can be built with the public cloud.
23. MassiveGrid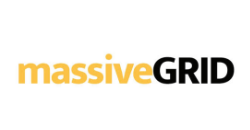 There are different offerings that are done by MassiveGrid, like high-availability web hosting, PaaS, HA dedicated and cloud servers, HA private clouds, and private IT infrastructure. In 2016 this company was founded in the United Kingdom with aim of a state-of-the-art approach.
Features:
MySQL database servers are promised to the users of MassiveGrid and the uptime guarantee is also provided.

The technical support for 24/7 and fully redundant architecture is its main feature.
24. Navisite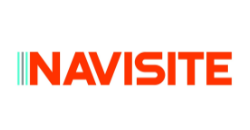 Navisite was founded in the year 1996 and with its high adaptability modern cloud services are provided by them. This company uses to accelerate the transformation of information technology for different popular global brands.
Features:
In Navisite, various strategic relationships and deep knowledge in the technical field are present with proven methodologies for delivery.
Agility can be gained by any organization by using the service of this provider and the enhanced security is also a matter of attraction.
25. Pivotal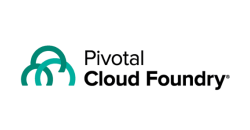 Pivotal cloud foundry which is known as PCF is a proven digital solution for businesses. It is one of the growing cloud computing providers in the world which helps you to move faster toward a software-driven future.
Features:
Application portability.
Application auto-scaling.
Centralized platform administration.
Centralized logging.
Dynamic routing.