PostgreSQL 13 is now available and supported by the Cloud SQL and this is used for managing the database service for PostgreSQL, MySQL, and SQL Server. This is the brand-new version of the open-source database which is most advance in nature across the globe. The heavy operational lifting is now managed by the Cloud SQL and the users will get access to the latest features of PostgreSQL which will help to deliver the application in less time.
PostgreSQL is built on over thirty years of development and engineering and was first introduced by the University of California. Across the board, there are the improvements done and introduced in PostgreSQL 13. The monitoring facility is also extended and an increased index with vacuum efficiency is confirmed in this version.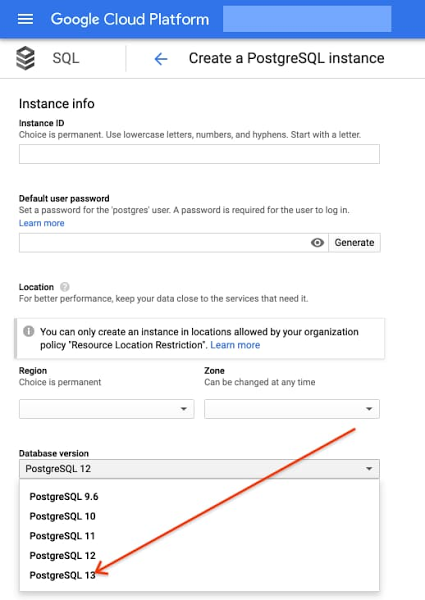 The main perks that are identified in this version are additional partitioning, efficient hash aggregation, B-tree index, vacuuming, etc.
In the last two versions also the development of partitioned tables was there but in this latest version, direct joins and partition pruning are added. Regardless of the space in the memory, PostgreSQL 13 enables the determination process of hash aggregation. The duplicate values are removed from the B-tree index in this version and it has also started working more efficiently. While there is a need for a critical and demanding workload the feature of vacuuming is a very useful operation. This operation of vacuuming helps to maintain the health and performance of the database. Enhanced automation in the vacuuming is the main attraction in the version PostgreSQL 13.
The execution time for the process of vacuuming is reduced in this version because of the multiple indexes. The visibility map needs eternal action for the process of up-gradation on time as the auto vacuum option is there.
This latest version can be installed properly in a quick and safe manner by using Cloud SQL and this also assures that users can get access to the full benefits of PostgreSQL 13. Compliance need is also assured in the integration of this version with Cloud SQL so that the organization can use it with proper security. Through the help of Cloud SQL, this version will support the workload of the organization, and the risk associated with upgrades is also minimized.
The integrated version has also simplified the authentication and management process of the users. The point in time recovery is also offered whenever a new PostgreSQL 13 instance on Cloud Identity and Access Management.