Microsoft announced that Visual Studio 2019 now provides a fully integrated GitHub account with version 16.8. Visual Studio 2019 (version 16.8) users can add both GitHub and GitHub Enterprise accounts. The new feature allows you to add and manage easily like as you do with Microsoft accounts, which means that you can now easily access your GitHub resources across Visual Studio.
Visual studio 2019 now offers a new option to add your GitHub and GitHub Enterprise accounts from the Account Settings dialog (File > Account Settings…) as shown below,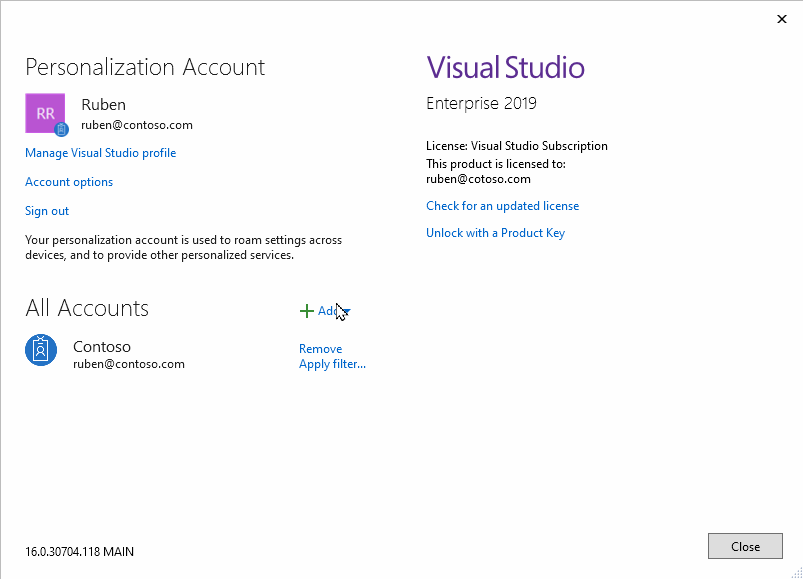 In Visual Studio, you can add multiple GitHub Enterprise accounts, as long as each account targets a different endpoint.
At the moment, when you can add GitHub and GitHub Enterprise accounts to Visual Studio, you are not able to use them as a personalization account which means that you'll still need to add a Microsoft account in order to roam your Visual Studio settings across machines.
For more details about this release, please visit the official website. Courtesy: Microsoft