Salesforce recently released a beta version of the SOQL Query Builder which is a VS Code extension that delivers a rich, intuitive UI for designing and executing queries against the Salesforce data. You can now easily writing, running, and exploring the results of your queries using SOQL Query Builder.
Salesforce releases this new experience in Beta for VS Code, with future plans to bring it to Code Builder so that you can declaratively build queries from your desktop or browser.
You can easily download and install SOQL Query Builder Vs extension from Marketplace. Once the extension is installed, you can easily navigate to the SOQL Query Builder in just a few clicks. Once there, you'll see a new, reimagined query building experience.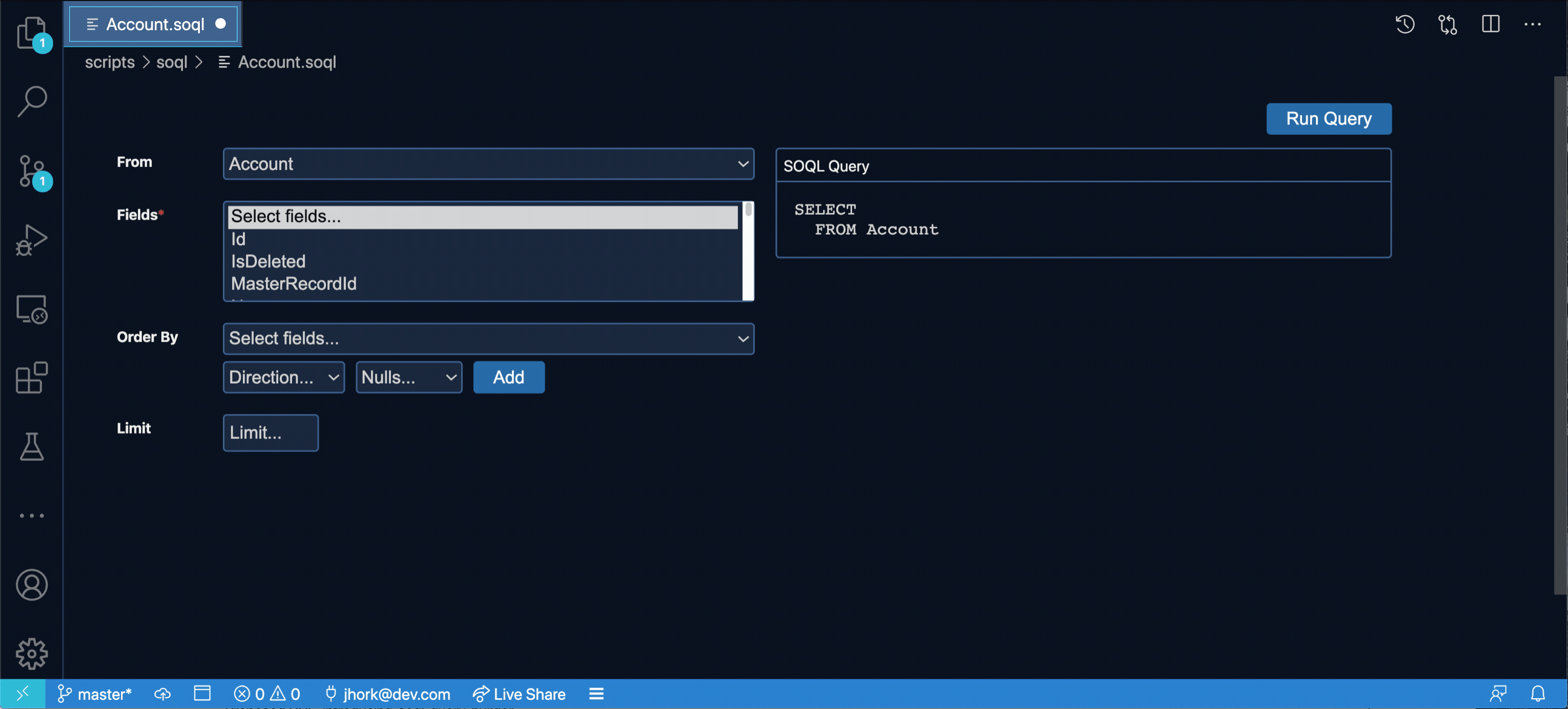 For more details about the Salesforce SOQL Query Builder, please visit the official salesforce website. Courtesy: Salesforce blog