UiPath community has numerous custom-built packages as well as other official ones that can be customized using this option.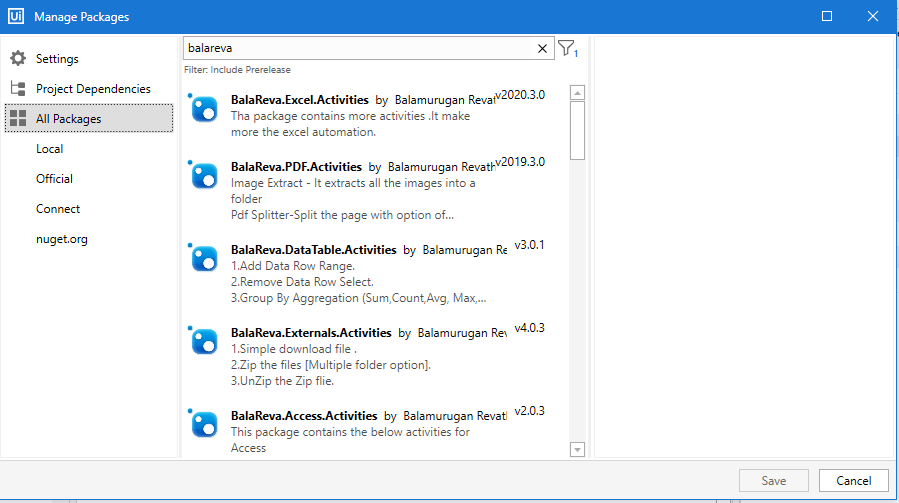 On the left-hand side, the Official option allows the user to look for official packages which may not be installed by default. Similarly, Local allows us to look for community-built packages and many of them can be found on the official UiPath forum.
For example, there is a famous community created package called BalaReva Excel activities which can be installed just by searching for it.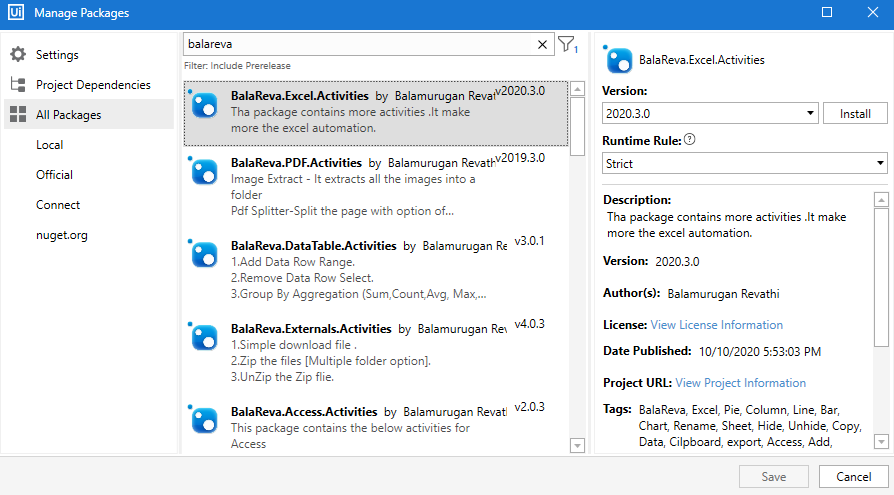 To install the package, simply select the desired result and click on Install.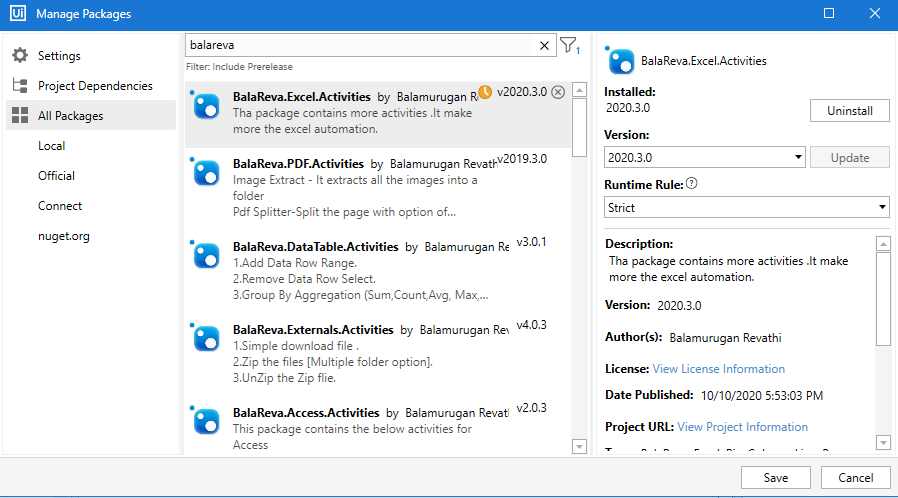 Once installed, click on save to load the package within UiPath